The Executive Director Startrite Montessori School, Prof. Peter Quartey, has charged first and second cycle school graduates not to sit idle as they await their results but keep their hands and minds busy.
According to him, they could enrol in short courses in programmes including cookery and information and communication technology (ICT),
"They should also make use of the advantages that ICT has brought to the world. There are lots of good information and equally, there is a lot of bad information.
"So if you allow yourself to be used then you can fall into wrong hands, wrong companies and get information that might destroy the basic foundation that we have laid here," he said.

For him, ICT brought a lot of opportunities and pitfalls and so it was incumbent on the graduates to make maximum use of the opportunities and guard against the pitfalls. Prof. Quartey, who is also the Head of the Institute of Statistical, Social and Economic Research (ISSER) of the University of Ghana, said this on the sidelines of the graduation ceremony of the Startrite Montesorri School last Friday in Accra.

In all, 50 students graduated at the ceremony; 42 junior high school, three senior high school and five Cambridge IGCSC candidates.
Prof. Quartey noted that students should not feel that after they had finished their first and second cycle education and graduated and so they could do whatever they wanted to do.

That, he said was because there were several levels ahead of them hence the need to be careful about what they did in order not to jeopardise their future.
Regarding the Computerised School Selection and Placement System (CSSPS), Prof. Quartey expressed the hope that this year's one would be smooth.

"I think by now we should learn from our mistakes, I don't expect us to repeat the same old mistakes again. Having gone through the system and realised where the errors are I expect the authorities to correct whatever errors that occurred in the previous years. I expect nothing but a seamless placement exercise
Regarding the smooth conduct of the 2021 BECE devoid of leaks, he believed that the education watchdogs, media reportage, among other things, had made the authorities sit up, especially having learned from their mistakes by plugging all the loopholes.

"I believe whatever was done for the BECE, we should learn from that by deepening and enhancing those structures to ensure that we don't have leakage going forward," he said. He emphasised that examination leakages affected the credibility of such an examination. "An examination that is not leakproof is not an examination worth pursuing, I think we should ensure that our examination systems are well protected so that we bring out the best graduates and professionals to run the country. And we have the best professionals to run the country, the economy would grow and we would move forward, he pointed out.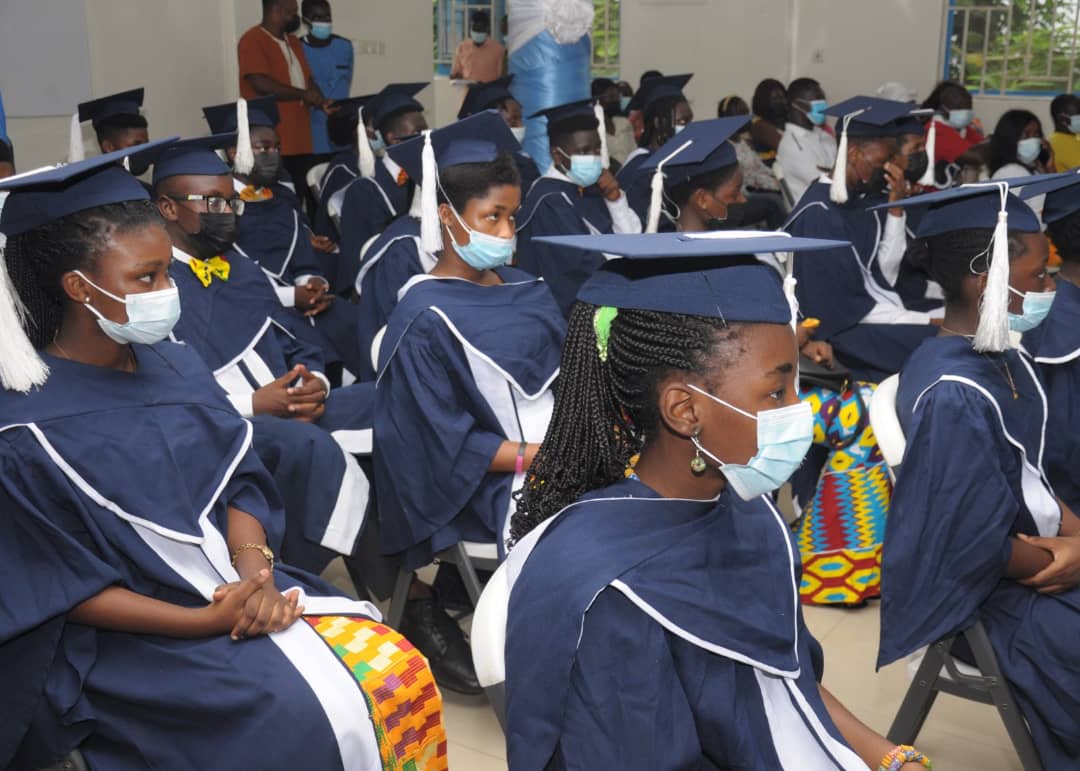 Fighting examination leakage, Prof. Quartey said was a collective responsibility of all stakeholders in education including Ghana Education Service and West African Examinations Council staff, school authorities, parents, teachers and candidates themselves.

"When you teach children very well, they don't need apor. But if you have not taught them well and you give them "apor", they would expose you," he said.

For her part, the Managing Proprietress of Startrite Montessori School Mrs Alice Quartey said the school had done a lot of work with the graduates so as to prepare them for the future very well.

She said beyond the curriculum, the school delved into character building, moral training and ethical behaviour.